Latest Mini Waterproof and noise reduction TWS Wireless 5.0 Earbuds LED Display Mobile Phone Headphone Bluetooth earphone X23
Main selling points:
1. Mecha sci-fi design aesthetics, colorful breathing lights
2. Dual mode dual decoding, game mode + music mode
3. Low-power Bluetooth 5.0, high signal-to-noise ratio
4. No sense of delay, listen to the voice and argue the position, one step ahead
5. High-fidelity dynamic driving, restore the essence of sound
6. Using Hall switch, automatically connect to Bluetooth when opening the cover
SEND INQUIRY NOW
CONTACT US
Telephone:
+8617818566757
WhatsApp: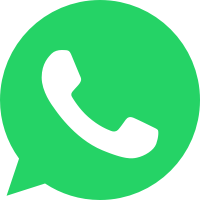 +8617818566757
Specifications:
Bluetooth version: 5.0 (Blue Flood 5616)
Headphone battery capacity: 50 mA
Bottom compartment battery capacity: 800 mA
Charging time for bottom bin: about 2h
Headphone charging time: about 1.5h
Talk time: about 5 hours
Playing time: about 6 hours
Standby time: about 200 hours
Number of times for earphone charging: about 8 times
Bluetooth distance: 10-15 meters
Control method: button control
Speaker: ¢6mm/16ΩHi-Fi SPEAKER
Receiving sensitivity: -94dB
Microphone: round wheat
color: black
Headphone weight: 7.5G
Charging bin weight: 48G
Single belt packing weight: 127G
Headphone size: 34*15*23mm
Bottom bin size: 81mm*45*30mm
Color box size: 110*92*36mm
Quantity per carton: 100pcs/carton
Carton size: 43*23*31.7CM
Net weight: 12.7 Kg/carton
Gross weight: 13.7 Kg/carton

Add a comment
Comment

CONTACT US
If you have more questions,write to us
Copyright © 2023 Shenzhen Jiagou Technology Co., Ltd. - www.jgoonline.com All Rights Reserved.